Radiology and Imaging Specialists – Central Office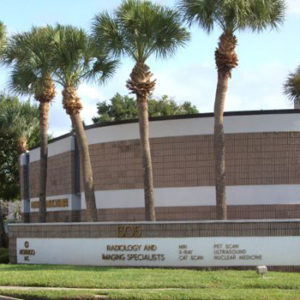 1305 Lakeland Hills Blvd.,
Lakeland, FL 33805
863-688-2334

Office hours: Monday – Friday 7:00 am – 8:30 pm
Saturday 8:00 am – 4:00 pm
MRI: Monday – Friday 7:00 am – 8:30 pm – Saturday 8:00 am – 4:00 pm
CT: Monday – Friday 8:00 am – 5:00 pm
ULTRASOUND: Monday – Friday 7:00 am – 5:00 pm
X-RAY: Monday – Friday 8:30 am – 4:30 pm
ECHO: Saturday 8:00 am – 4:00 pm
Nuclear Medicine: Monday – Friday 7:00 am – 5:00 pm
PET: Monday 7:00 am – 3:00 pm

Services offered at this location:
Located on the corner of El Paseo and Lakland Hills Blvd, we are a brick building with a large sign on Lakeland Hills Blvd with a swan statue outside. Radiology and Imaging Associates' Cental Office is across Lakeland Hills Blvd from the east side of the Lakeland Regional Health Medical Center. We have ample parking and you can enter in from Lakeland Hills Blvd or El Paseo.
If you are traveling east on E. Memorial Blvd., turn left (north) on Lakeland Hills Blvd. and travel .5 of a mile north and we are on the right-hand side.