Radiology and Imaging Specialists – Pablo Campus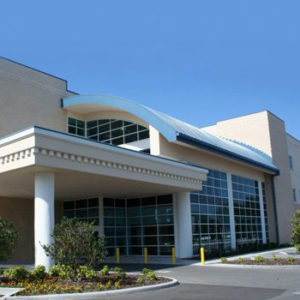 Located inside of the Lakeland Regional Health – Pablo Campus
130 Pablo St.,
Lakeland, FL 33803
863-688-2334
Office hours: Monday – Friday 7:00 am – 8:30 pm; Saturday – Sunday 8:00 am – 5:00 pm

MRI: Monday – Friday 7:00 am – 8:30 pm
Cardiac MRI: Monday – Friday 8:30 am – 5:00 pm
CT: Monday – Friday 8:00 am – 7:30 pm – Saturday/Sunday 8:00 am – 4:30 pm
Ultrasound: Monday – Friday 8:00 am – 5:30 pm
Mammography: Monday – Friday 7:30 am – 5:00 pm
Bone Density: Tuesday – Thursday 8:30 am – 5:00 pm
X-Ray: Monday – Friday 8:00 am – 8:00 pm – Saturday/Sunday 8:00 am – 5:00 pm

Services offered at this location:
3T MRI
Ultrasound
Cardiac MRI
Directions from Florida Avenue South and Highway 570:
Take Exit 7 for FL-37 N/Florida Ave. Continue north for about 1 mile. Our Pablo imaging center is located inside of Lakeland Regional Health Pablo Campus which will be on the west side of the street after you pass W. Edgewood Drive and McDonalds. 
To learn more about Radiology and Imaging Specialists and the services we provide at our Pablo Campus location, please call us at 863-688-2334.